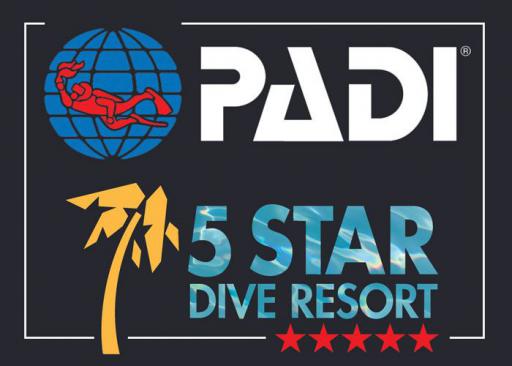 Start your training from home
Avoid spending your holiday doing homework, by kicking off the theoretical part of your training from home.
A dive a day, keeps the doctor away.
Kubu Indah Dive & Spa Resort, of course, has its own 5 Star PADI Dive Center, located in the middle of the resort so you never have to go far for your next diving adventure to begin.
When you go in the water outside our resort you enter the coral triangle. An area located in the western Pacific Ocean, rich in corals and marine life. This is also a part of our house reef, so here you will never get disappointed or experience a dive with nothing to see. This is also a popular place for macrophotography and macro lovers in general, and especially a nice way for a new diver to be welcomed into the amazing deep blue world of wonders.
EQUIPMENT
BCD's
Regulator's
Sets Mask, Fins and Snorkel
Wetsuits
Dive Computers
Torches
Emergency Oxygen Set's
The Dive Center is equipped with 12 liter aluminum tanks with both DIN and INT valves. We offer both air and Enriched Air Nitrox.
Bringing your own?
For divers with private equipment, it is convenient to store it at our equipment room at the Dive Center. The Dive Staff will prepare your equipment for your dive trips. Upon return in the Resort the Dive Staff will rinse it in fresh water, so you have more time to enjoy your holiday.
________________________________________________________________________________________________